Cafe Dining PALMTREE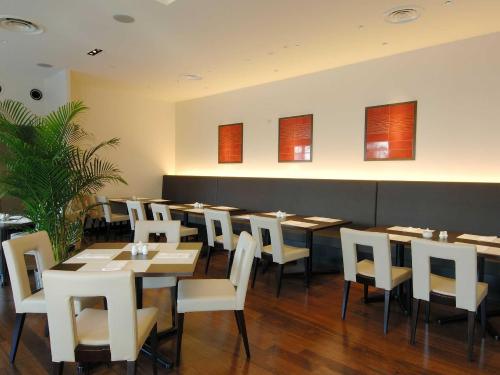 Cafe dining where you can enjoy different styles of buffet at breakfast, lunch and dinner.

Breakfast Buffet
Hour 7:00 ~ 10:00
Price Adult 1,530 JPY / Child 800 JPY (age 6~12) / Under 6 years old is free 

Lunch Buffet 
Hour 11:30 ~ 14:00
Price Adult 1,500 JPY / Senior 1,300 JPY (over 65s ) / Child 770 JPY (age 4~12) 
?Weekend / Holidays:  additional charge 300 JPY
?Under 3 yesrs old: free of charge

 Dinner Buffet 
Hour 17:30 ~ 20:00 (Last entry) 
Price Adult 2,030 JPY / Senior 1,830 JPY (over 65s) / Child 1,090 JPY (age 4~12)
?Under 3 yesrs old: free of charge
Chinese Dining TRUFUN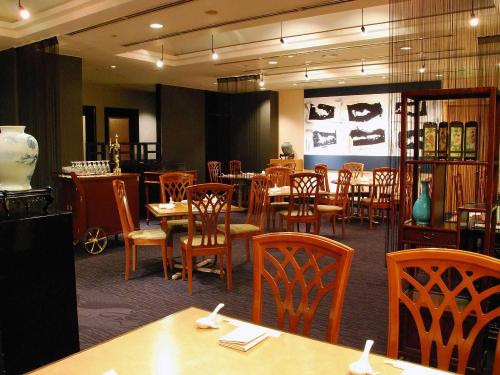 A restaurant with a stylish interior with a fitting tone of red and black, it is a place to indulge in the secrets of Chinese Cuisine.

Lunch 
Hour 11:30 ~ 14:00

Dinner 
Hour 17:30 ~ 21:00 (Last entry) / Sunday & Holidays ~20:00

Menu
Service Lunch 1,200 JPY?
Lunch Course 2,800 JPY?
Dinner Course 3,500 JPY?
Japanese Restaurant Nakatsugawa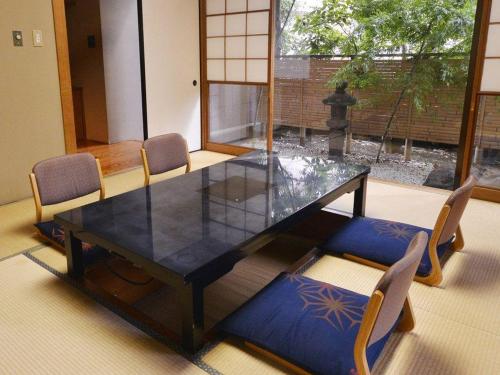 Overlooking a traditional Japanese garden, Nakatsugawa is a superbly elegant restaurant. Built in the style of a traditional tea ceremony house, it is the ideal location to experience the exquisite tastes of seasonal Japanese cuisine Kaiseki, TEPPANYAKI etc.

Lunch
Hour 11:30 ~ 14:00

Dinner
Hour 17:30 ~ 21:00 (Last entry) Sunda & Holiday ~20:00

Menu
Lady?s Lunch Set 2,600 JPY
TEPPANYAKI Lunch Set 1,800 JPY
Lunch Special Kaiseki Course 4,500 JPY
Dinner Kaiseki Course 6,000 JPY?
TEPPANYAKI Dinner Course 8,000 JPY?
Bar REMBRANDT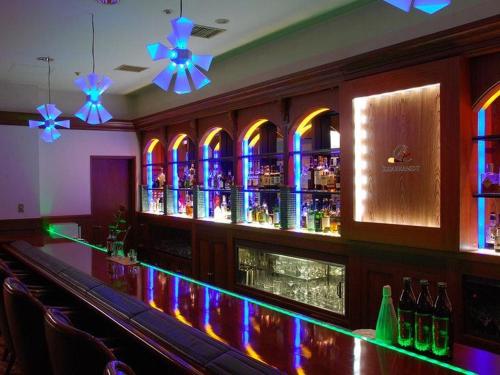 Please spend a relaxing moment in a warm and private space. We accept second party of wedding and use of various parties.

Hour 17:30 ~ 24:00

Closed Sunday & Holiday

Menu
Draught Beer 700 JPY
Whisky 800 JPY?
Lobby Rounge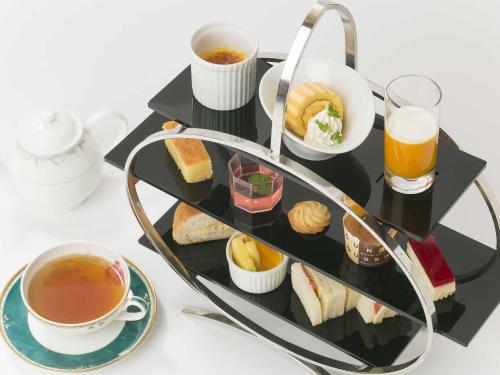 Spacious lobby lounge with calm atmosphere. In addition to carefully selected tea and coffee, snacks and alcoholic drinks are also available. Please feel free to use it for meetings and relaxation.

Hour
Mon-Sat 10:00~19:00
Sunday&Holiday 10:00~17:30

Menu
Afternoon Tea Set 1,000 JPY?
Cake Set 700 JPY?